Your Local Engineering Suppliers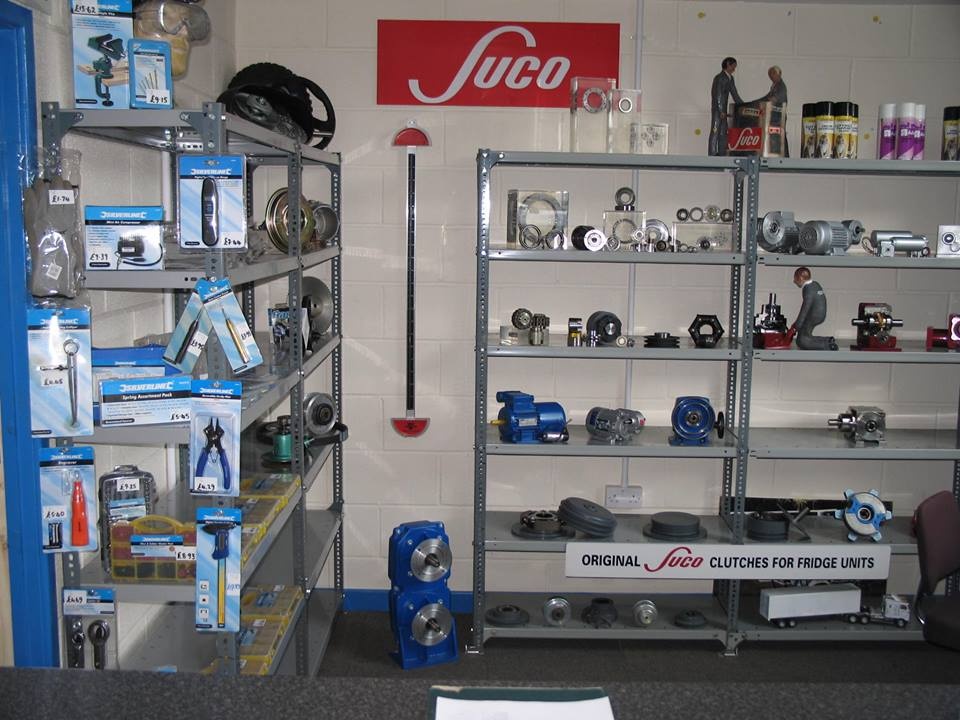 WELCOME TO YOUR "LOCAL" POWER TRANSMISSION SPECIALISTS!
Over the past 10 years we have expanded the business to include a trade counter offering a wide range of mechanical transmission components and spares.
We now stock a large selection of drive belts, bearings, seals and fasteners at competitive prices.
V-belts range in all sizes from Z section through to B with Kevlar, toothed and ribbed available next day.
Standard 6000 metric ball bearings on the shelf along with narrow race, taper roller, needle and imperial options. With the cycling industry at an all time high we also offer headset bearings for a range of specialists road and mountain bikes.
Other components include, chain, pulleys, sprockets and lubricants to mention a few.
YOUR ONE STOP SHOP FOR MECHANICAL SPARES, REPAIRS AND BRIGHT IDEAS!
We stock a wide range of nuts, bolts and washers in metric course thread ranging from M5 - M16. High tensile bolts and set screws available in both hex (8.8) and allen head (12.9). We also stock full and nyloc nuts to suit.
If this doesn't suit you then we can also provide threaded bar in stainless, mild and high tensile.
We now offer a range of UNC set screws and bolts in various lengths (1/2, 7/16, 3/8, 5/16, 1/4) with nylocs to match!
Available from stock standard zz (metal sheilded) or rs (rubber sealed) 6000, 6200 and 6300 series ball bearings. We also stock a range of popular taper rollers (commonly used on agricultural trailer wheel assemblies) and head set bearings used on mountain and road bikes. We also hold some imperial sizes and narrow race series for some of the older agricultural or cycling applications. Many other ranges can be sourced next day if required.
We have a range of nitrile rubber oil seals in R21 (single) or R23 (double) lip. Bore sizes start from 8mm through to 80mm. Also available to order R4 metal cased or M6 full metal seal options. We also have a selection of o-rings and o-ring material on the shelf.
Since the trade counter was established many years ago we have gained a great deal of experience in identification and selection of a wide range of drive belts. We stock rubber v-belts in Z, A and B groove from 20" through to 100" lengths (C belts available to order). Toothed belts (cogged) are also available next day along with Kevlar, timing and poly-v types.