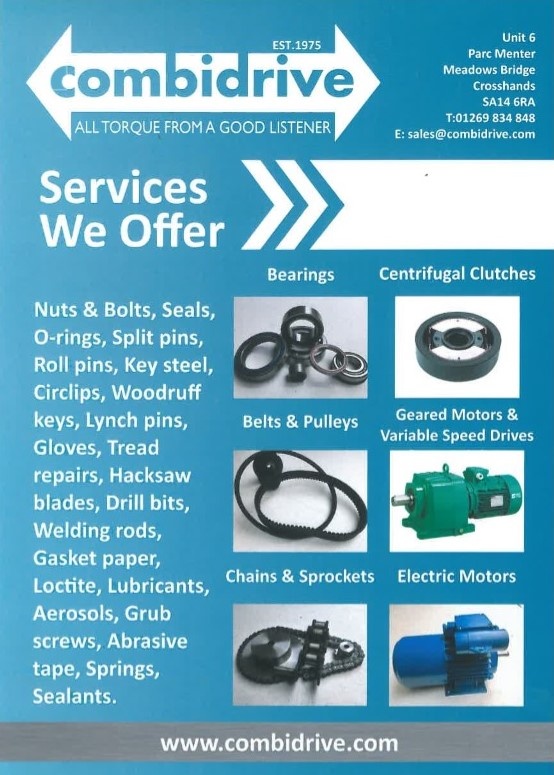 WELCOME TO YOUR "LOCAL" POWER TRANSMISSION SPECIALISTS!
Over the past 10 years we have expanded the business to include a trade counter offering a wide range of mechanical transmission components and spares.
We now stock a large selection of drive belts, bearings, seals and fasteners at competitive prices.
V-belts range in all sizes from Z section through to B with Kevlar, toothed and ribbed available next day.
Standard 6000 metric ball bearings on the shelf along with narrow race, taper roller, needle and imperial options. With the cycling industry at an all time high we also offer headset bearings for a range of specialists road and mountain bikes.
Other components include, chain, pulleys, sprockets and lubricants to mention a few.
YOUR ONE STOP SHOP FOR MECHANICAL SPARES, REPAIRS AND BRIGHT IDEAS!