Read our latest news articles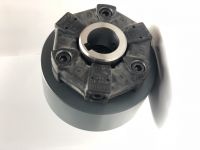 FLEXIBLE CENTRIFUGAL CLUTCH: 4th June, 2018
Combidrive combine centrifugal clutches from Suco with flexible couplings from Centaflex. This example enables two coaxial shafts to be connected via a torsionally soft flexible coupling. The centrifugal clutch allows engine start without load. Increasing the engine speed allows the centrifugal clutch to automatically engage and drive the machine.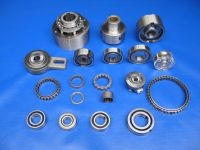 STIEBER FREEWHEELS FROM COMBIDRIVE: 10th January, 2018
ONE WAY CLUTCHES AND FREEWHEELS FROM COMBIDRIVE.
Combidrive Ltd. was formed in 1975. We have extensive experience and knowledge in the application of Freewheels and One Way Clutches from Stieber.
"Freewheels are directional couplings, which means that the driving member rotates the driven member in one direction, while automatically disengaging itself from the driven member when the direction of rotation is reversed."
Freewheels from Steiber may be employed as: Overrunning clutches, Indexing Clutches or Backstops.Please contact us at
sales@combidrive.com
with your enquiry.